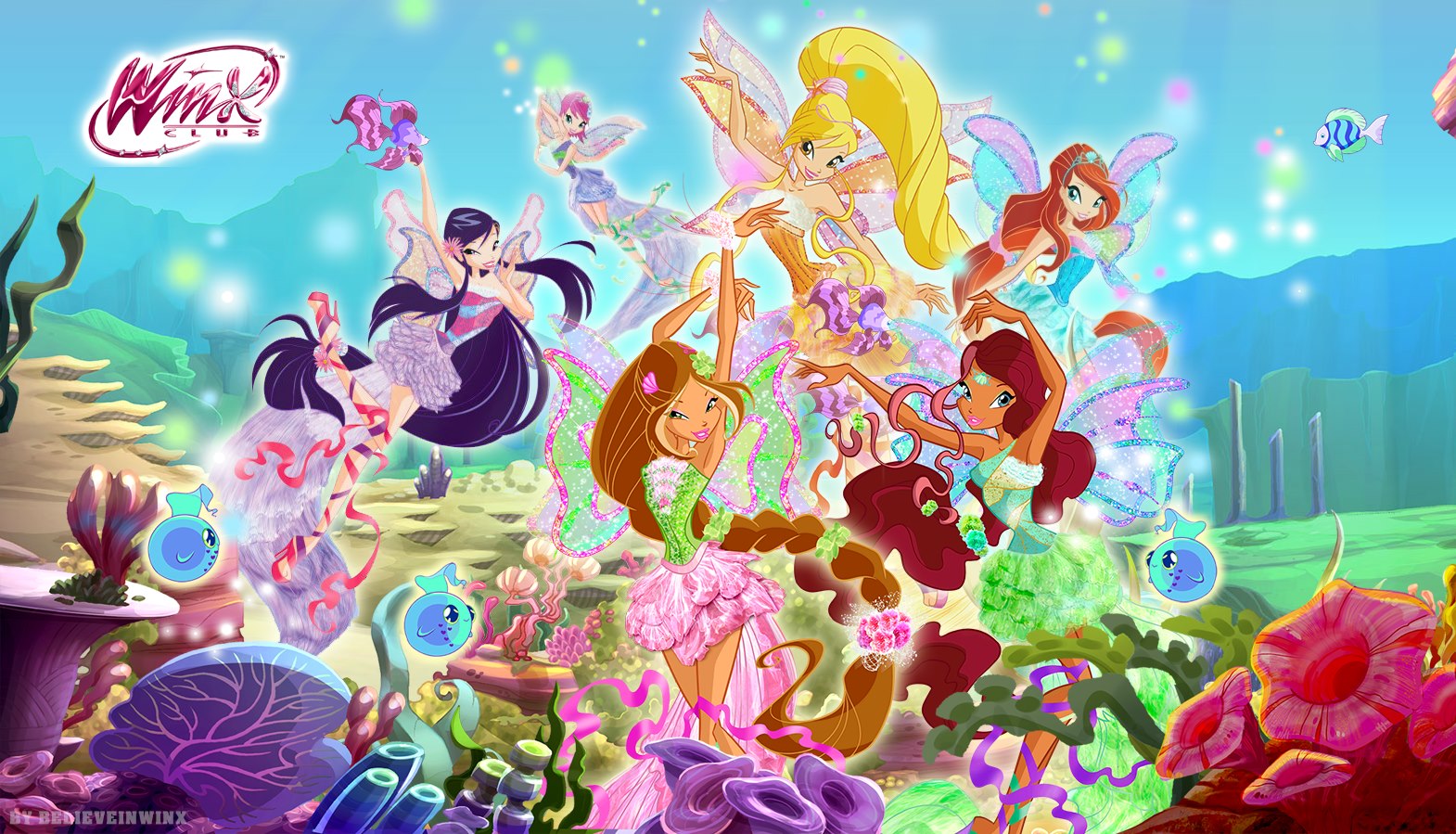 cap 20
the pacific beach (la playa pacifica)
the winx go to a beach in andros.
the trix kidnap selina for the legendarium.
selina sends a myth of a slimy monster that trix not destroy the enchanted beach, the winx will be able to destroy the monster
las winx van a una playa en andros.
las trix raptan a selina para obtener el legendarium.
selina manda un mito de un baboso monstruo para que las trix no destruyan la playa encantada,podran las winx destruir al monstruo
cap 21
Return to Linphea (regreso a linphea)
Flora will Linphea to visit his sister, the trix will Linphea to steal the powers of flora, flora may survive without help?
flora va a linphea a visitar a su hermana ,las trix van a linphea a robarle los poderes de flora,flora podra sobrevivir sin ayuda?
cap 23
the students land(los estudiantes de la tierra)
the winx gardenia will find that the elect to become fairy selina send the children of the night so they can not find the fairies, winx will be able to find the students before the children of the night
las winx van a gardenia a buscar a los elegidos para que se conviertan en hadas,selina envia a los hijos de la noche para que no puedan encontrar a los hadas,podran las winx encontrar a los alumnos antes que los hijos de la noche
cap 24
last nympha(la ultima nympha)
the winx nymphos go with the star where this Marian, Marian is revealed as the mother of one of the nymphos, may release the winx selina of cloud tower?
las winx van con los nymphos a la estrella en donde esta mariana, mariana se revela como la madre de uno de los nymphos,las winx podrán liberar a selina de torre nubosa?
cap 25
the pasionix(el pasionix)
This pointed to the final battle, the trix free their ancestors, and all the enemies are prepared against 3 schools: alfea, red fountain and tower clouds vs the trix, the ancestors, Valtor, darkar, asheron, will the winx planets to get your pasionix, saves his sister bloom, flora her sister, muse to a fairy, aisha roy saves, saves the princess tecna zenith and stella nova saves his friend, will be able to meet again the winx?
esta apuntó de empezar la batalla final , las trix liberan a sus antepasadas,y todos los enemigos se preparan contra las 3 escuelas : alfea,fontana roja y torre de nubes vs las trix,las antepasadas,valtor,darkar,asheron,las winx van a sus planetas a conseguir su pasionix, bloom salva a su hermana,flora a su hermana,musa a un hada,aisha salva a roy,tecna salva a la princesa de zenith y stella salva a su amiga nova,podran volver a verse las winx?
cap 26
the end(el fin)
mañana lo pondre